[COA2015] STAND showed ourselves in COA2015
Views : 2051
Update time : 2016-01-08 11:55:49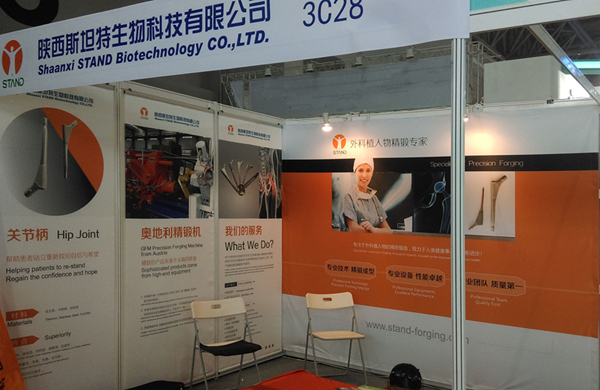 We participated in the COA2015 orthopedics exhibition to showcase the strength of our own company and products. We are very fortunate to be able to participate in such a grand exhibition of orthopedics.
In the future, we will participate in more exhibitions to show the strength of brand and products in the field of orthopedic forging. Also we hope that we can participate in this event next year.
Attachment: Shaanxi Stand Biotechnology Co., Ltd. professional research and produce orthopedic semi-finished titanium alloy die forgings. Since 2013, We combine decades of medical research and grasp titanium market to develop surgical implant of titanium alloy, DHS, DCS, knee joint and others. Providing professional service for the international medical device companies and other multinational companies. Our advanced technology, equipment and personnel will provide you with world-class products and service.